Beginner Adult Martial Arts Classes Enrolling In April

If you want to get in amazing shape, while also learning vital self-defense moves, then Adult Martial Arts in New York City is for you! We guarantee to whip you into amazing shape while also building your character and self-discipline. By learning the powerful and fast-paced moves of Taekwondo, you will be able to properly defend yourself no matter what life throws your way!
In our Adult Martial Arts classes, Taekwondo is the main art, while the self-defense techniques and tactics based around Hapkido. You will also learn how to quiet your mind through the meditative art of SunDo. Our dedicated and professional instructors will take your fitness goals to the next level! At International Martial Arts Center, we want you to achieve your goals as much as you do! We are a tight-knit family, who keeps each other accountable and motivated from the very beginning.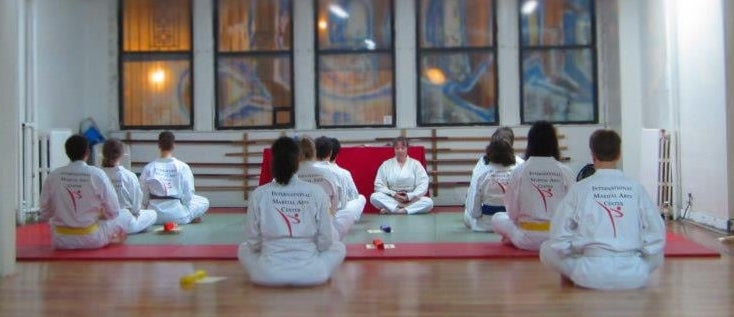 Adult Martial Arts in New York City is Second To None
What's the best part about Taekwondo? Anyone can do it! Whether you are on the fast track to your black belt or have never stepped foot on a mat before, International Martial Arts Center offers something great for everyone! All experience levels and ages are welcome and encouraged to enroll. We guarantee the correct pace will be set for each class, to ensure you learn Taekwondo the right and effective way!
Taekwondo teaches more than just kicks and jabs! You will also learn the five tenets of Taekwondo, that are sure to improve your mental and social health too. Below are the five principles of Taekwondo:
Courtesy
Integrity
Perseverance
Self-Control
Indomitable Spirit
So, What Are You Waiting On?
If you are interested in learning more about Adult Martial Arts in New York City, please fill out the short form on the side of this page or purchase your intro below! We can't wait to start working with you soon!