Enjoy One-On-One Instruction In Our Private Training

Whether you've got a specific goal in mind or you're hoping to take on individualized instruction and learn directly from a professional, we've got you covered at the International Martial Arts Center in Midtown Manhattan.
Our brand new Private Training program offers One-on-One instruction in every aspect of Taekwondo or Hapkido. This program is perfect for kids AND adults.
We'll help you make your goals a reality and get the very most out of every class. Just fill out the short form on your screen to learn more today!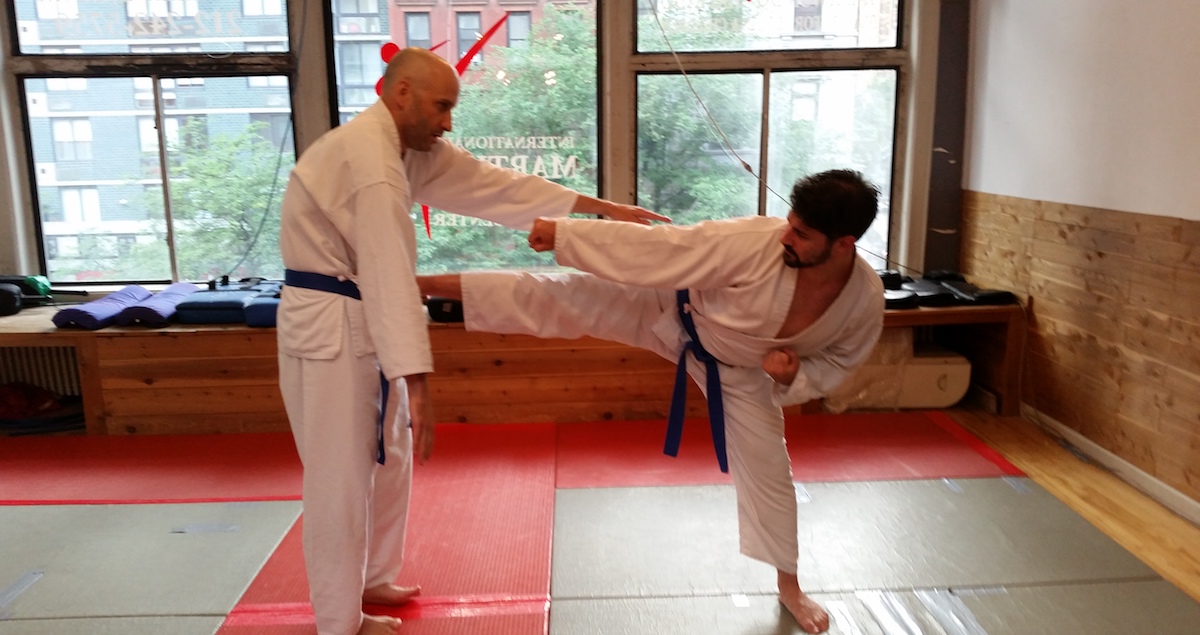 Why Is Our Private Training Right For You?
Group Classes are a great way for most people to take on a comprehensive understanding of the martial arts and enjoy an incredible support system in the process.
But they're not for everyone.
That's why our Private Training sessions are offering you individualized instruction with one of our professional instructors. We'll help you focus on the aspects of our training that matter most to you and we'll help you build your skills in no time.
Our Private Martial Arts Training in Midtown Manhattan is great for all ages and experience levels. We're proud to work with:
Young children dealing with focus or behavioral issues
Any student who is intimidated by the large class setting
Anyone who has a specific goal in mind and wants to get there FAST
This program also offers incredible flexibility in your schedule. No more rushing around the city to make it to class on time. We'll train whenever it works for you!
Sign Up Today For The Best Private Martial Arts Training In Midtown Manhattan!
Don't miss out on your chance to learn firsthand from our professional instructors and focus exclusively on the goals that matter most to YOU. Our Private Training at the International Martial Arts Center is perfect for any program we offer, including Taekwondo and Hapkido for both Kids and Adults.
Just fill out the short form on your screen to get started today or to learn more about everything we have to offer in Midtown Manhattan.