Beginner Kids Martial Arts Classes Enrolling In January

Martial arts is a great way to get kids to become passionate about physical fitness and health. After spending so much of their day sitting in a class room this is a way for them to become active and exercise while working towards a goal!
Our Kids Martial Arts classes here at International Martial Arts Center of New York are focused predominately on teaching children the fundamentals of Taekwondo. These courses put emphasis on kicking techniques that originate from Korea. Our dedicated instructors are familiar with teaching martial arts to kids of all ages and skill levels. Children who have never taken a single martial arts class are more than welcome at our facility.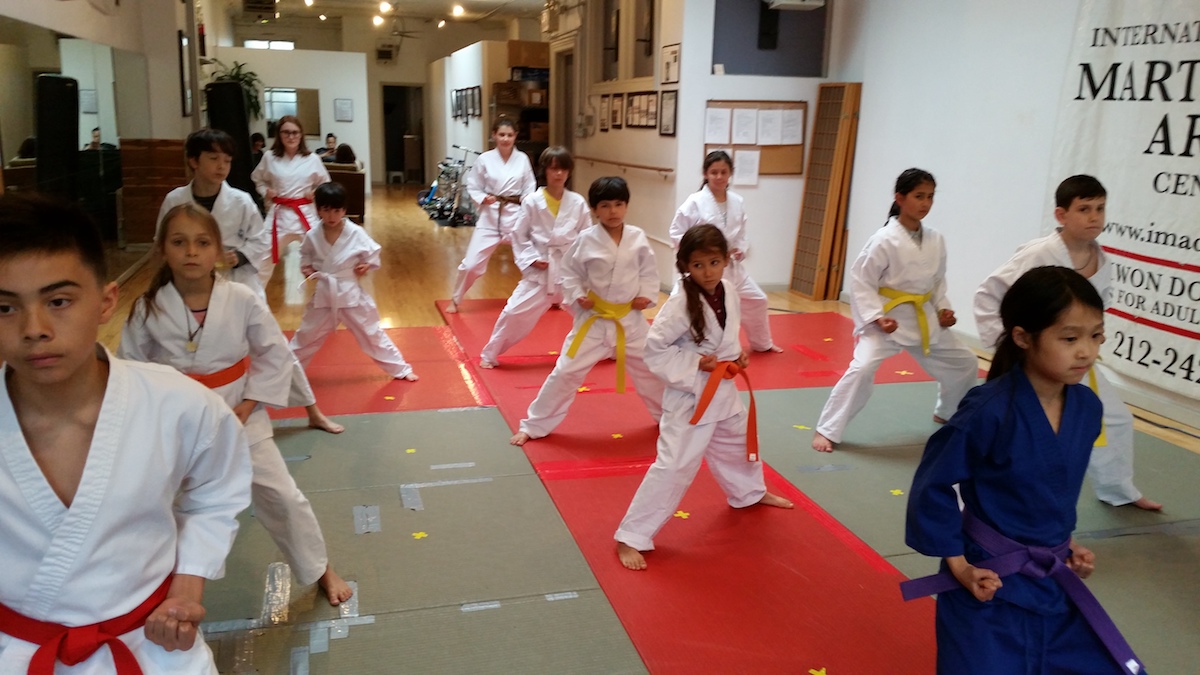 Marital Arts has Endless Benefits for Kids in New York
Your child will love how our Kids Martial Arts classes incorporate material that is fun and exciting to learn. We teach our classes by combining drills and games that our young students enjoy. Just a few of the Taekwondo skills kids grasp are how to accomplish effective kicks, sweeps, blocks, and strikes. Besides martial arts knowledge, our students get:
A safe outlet to release energy
Increased Confidence
Expanded focus and self control
Improved flexibility
Enhanced balance and coordination
A supportive group of new friends!
PLUS, Our Kids Martial Arts Training Can Even Help Your Child In The Classroom!
We have a lot of fun teaching students new physical skills. But our Kids Martial Arts Classes also help students develop the mental tools they need to thrive in the classroom. With the help of our fun, exciting atmosphere, your child can quickly learn how to:
Focus on small details
Retain new information
Take pride in the learning process
Develop discipline in everything they do
Sign Up Today!
If you are looking for the best Kids Martial Arts Classes for you child, look no further! International Martial Arts Center is ready to get your kid enthusiastic about Taekwondo. To take advantage of this awesome program simply fill out the form on the side of this page or purchase your intro offer below.